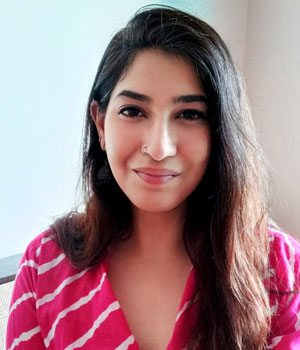 Ms. Divya Dawar
Sr. Consultant Clinical Psychologist
She is a Co-founder and Sr. Consultant Clinical Psychologist at M.E.A.S. She has been a Gold Medalist in her MPHIL as well as Masters in Clinical Psychology. She aims to reduce the distress and improve the psychological wellbeing of her clients who may have a variety of mental or physical health conditions, including: anxiety, depression, neurological disorders, addictive behaviours, challenging behaviours, personal and family relationship problems.

She works in partnership with her clients in order to diagnose, assess and manage their conditions. The age range of her clients are varied and include: children, adolescents and adults, as well as families, couples and groups in a range of settings.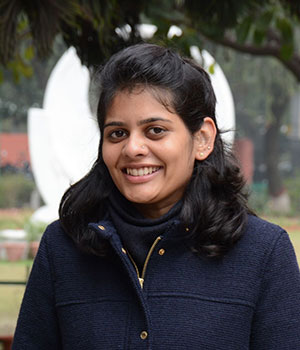 Ms. Srishti Jaju
Sr. Consultant Clinical Psychologist
She is Co-founder and Sr. Consultant Clinical Psychologist at M.E.A.S Healthcare. She has extensively worked in field of mental health for more than six years and is committed to helping her clients find the best versions of themselves.
She aims to distigmatise, dignify mental health difficulties and create a safe space for fellow human beings.
She specialises in diagnostic consultations, psychometric assessments and psychotherapy. She substantially takes trauma informed integrative psychotherapy approach, believes very firmly in insight oriented work. She is keenly interested and passionate to work with personality disorders and myths around them.
Her areas of expertise include working with children, adolescents, adults as well as geriatric population for anxiety, depression, OCD, addiction disorders, dissociative disorders, impulse control disorders and psychosis.
She is also trained at NIMHANS, Bangalore, to conduct neuropsychological assessments and rehabilitation along with Family therapy.
She's fluent in English, Hindi and Punjabi.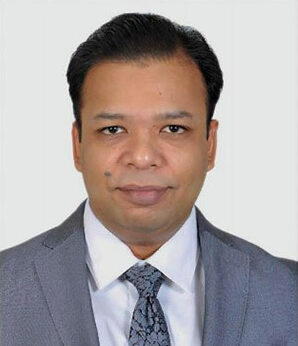 Dr. Ankit Gupta
M.D. MRCPsych, Psychiatrist
Dr Ankit Gupta is a consultant psychiatrist practising in South Delhi with 12 years of experience in the field of mental health. He is an alumnus of All India Institute of Medical Sciences (AIIMS), New Delhi with extensive experience of managing depressive disorders, anxiety disorders, OCD, bipolar disorder, schizophrenia, drug dependence, personality disorders, neurodegenerative and developmental disorders. He also provides consultation for a range of mental health issues like stress-related, interpersonal conflicts, relationship, and psychosexual difficulties. He completed MBBS from All India Institute of Medical Sciences, New Delhi in 2010 and attained MD degree in Psychiatry from the same institute in 2014. He has worked as Senior Resident psychiatrist at All India Institute of Medical Sciences for another three years contributing to clinical, teaching and research activities. He was selected by the prestigious Royal College of Psychiatrists, London for an International training fellowship and worked with a leading NHS Foundation Trust in United Kingdom as Speciality Registrar for two years. He trained in the areas of old-age psychiatry, community psychiatry, early intervention in psychosis, crisis intervention and cognitive-behaviour therapy in United Kingdom and was awarded the Membership of Royal College of Psychiatrists (MRCPsych) in 2018. He has also worked as Consultant Psychiatrist at Delhi Government's centre of excellence, Institute of Liver and Biliary Sciences, New Delhi. In addition, he has volunteered to provide access to mental health services to remote tribal population in Chhattisgarh.

He has several research publications to his credit and has presented his research at many national and international conferences. His areas of interest include public mental health, cross-cultural psychiatry, and interface of physical and mental health. He has contributed articles to reputed journals on diverse topics such as COVID and mental health, role of yoga in treatment, culture perspectives of psychotherapy, biological basis of suicide, brain stimulation etc. He is also a member of Indian Psychiatric Society, Indian Association of Social Psychiatry, Indian Association for Child and Adolescent Mental Health, World Association of Cultural Psychiatry, and International Association for Youth Mental Health.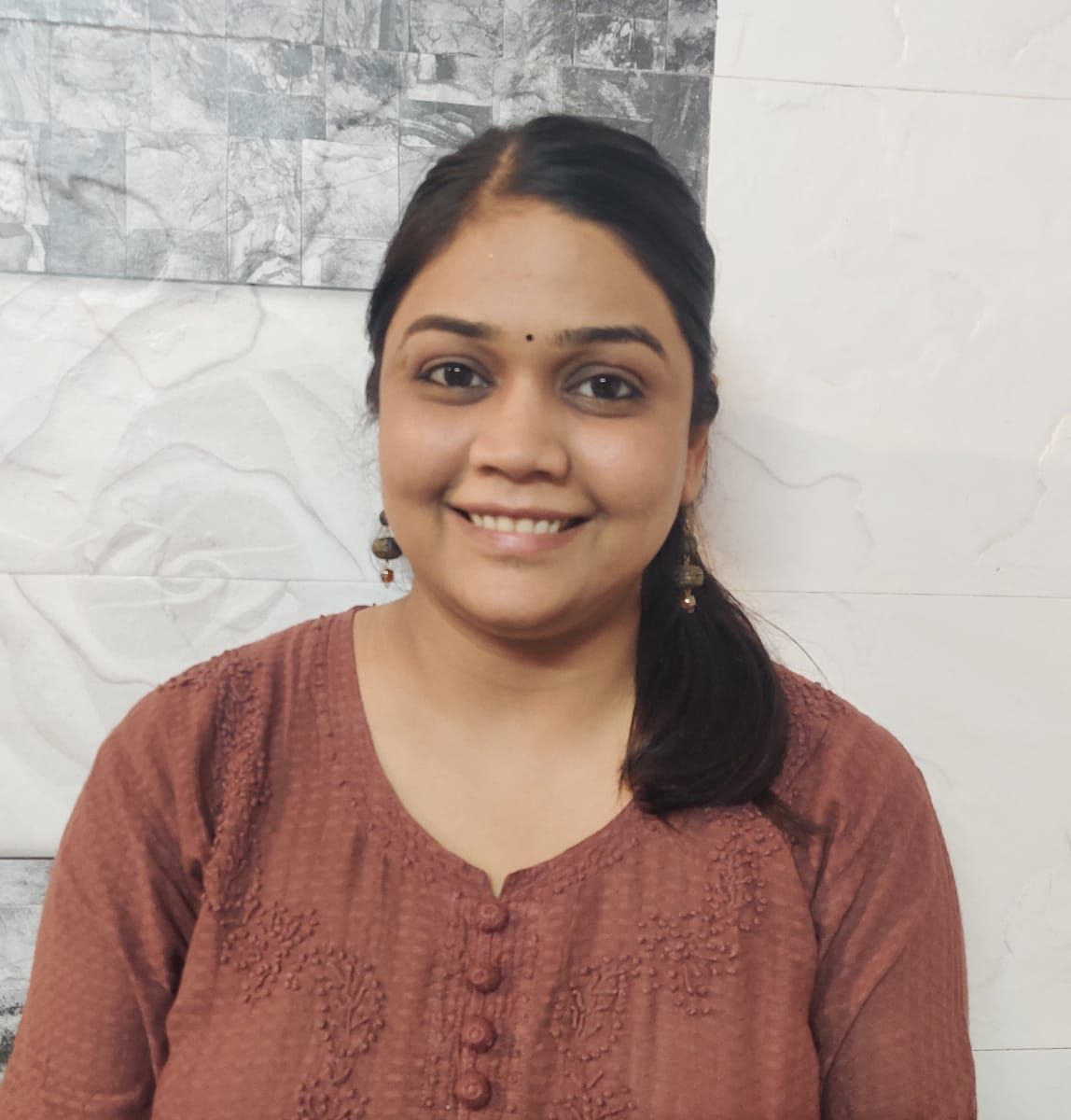 Ms. Kanika Nirmal
Sr. Consultant Clinical Psychologist

She is a Senior Consultant Clinical Psychologist at M.E.A.S Healthcare. An alumnus of IHBAS, New Delhi. She has intensively advocated and worked in the mental health field for more than six years and has pledged to help her clients gain insight and help them adaptively overcome their difficulties.
She focuses on alleviating the suffering caused due to stressful and traumatic life experiences by helping her clients find healthy perceptions of themselves and by strengthening their relationships with themselves/others.
She is proficient in working with children, adolescents, adults and geriatric population for anxiety, depression, OCD, psychosis, substance abuse, and personality issues.
She has a knack for treatment prognosis. She uses intensive three-step model which comprises of:
recognising & distinguishing the problem areas to prepare effective diagnostic formulation.
conducting detailed psychometric evaluations.
developing client-centric psychotherapy plans.
She believes in a trauma-informed, eclectic approach to psychotherapy which includes Cognitive Behavioral Therapy, Solution-focused Therapy, Acceptance & Commitment Therapy, Emotion Focused Therapy and Grief work to heal.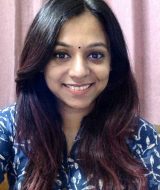 Ms. Rhea Joseph
Rhea Joseph, a Consultant Clinical Psychologist with a wealth of experience in providing high-quality psychological services to individuals of all ages. With a Silver Medal in her M.Phil. and a Gold Medal in her M.Sc., along with being UGC NET qualified, she has a deep understanding of a wide range of psychological disorders and evidence-based therapeutic techniques. She is committed to delivering exceptional diagnostic and treatment planning skills, with a proven track record in administering various therapeutic modalities, including Cognitive Behavioural Therapy, Dialectical Behaviour Therapy, Emotionally Focused Therapy, and Acceptance and Commitment Therapy. Her proactive and solution-focused approach, coupled with her ability to collaborate effectively with clients and interdisciplinary teams, ensures the best possible outcomes for her clients. As an experienced therapist, her aim is to provide tailored support for individuals of all ages inclusive of children, adolescents, adults and geriatric population struggling with mental health issues, including OCD, anxiety, depression, trauma, grief, dissociative disorders, and psychosis. Whether one's dealing with relationship issues, stress, or anger management, she is here to help you navigate your challenges and achieve your goals. By knit-picking tools from various therapeutic modalities, her focus is on working together to create a personalized plan that's unique to the client's needs. She firmly believes that taking care of one's mental health is an act of self-love and strongly believes in working together to make it a priority.